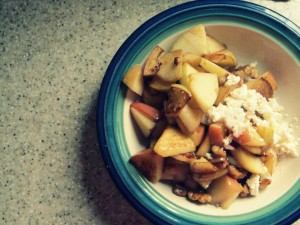 Throughout my adult life there is one thing I have heard women rave about, claiming that it has changed their lives forever. Moms, in particular, sing its praises high and low. There are entire blogs devoted to the subject, and Pinterest is perfectly slathered with information on how to tap into its life-enhancing benefits.
I'm speaking of – you may drumroll now, if you'd like – The Amazing, The Miraculous, The Inexplicably Marvelous Phenomenon known as…
The crock pot.
And yet, I've been in the dark all this time. Never used it. Wasn't really interested.  I don't care for gadgets and extra appliances – we have a KitchenAid that I rarely use because the thing weighs almost as much as I do. But women everywhere raved, "Just throw your ingredients in, and dinner magically appears several hours later!"
So sometime after having six kids I decided that, maybe, I could use a little more magic in the culinary area of my life. Sold!
I chopped, I tossed in ingredients, I put the lid on. This is going to be awesome, I thought.
Except it wasn't. A little investigation confirmed that it probably does work perfectly…unless…
You forget to turn it on. Whatever. For some reason, that plugging-it-in part is really, crucially, super important. Blankety-blank.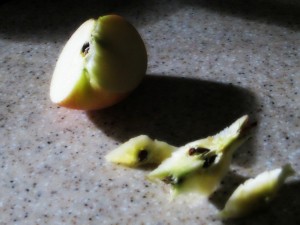 I don't really need magic, anyway. What I need is some quiet, focused attention so I can see what needs to be done and then just do it, without being overwhelmed with the other 38 things I feel like I should also be doing in that very moment.
Also, a housekeeper would be nice.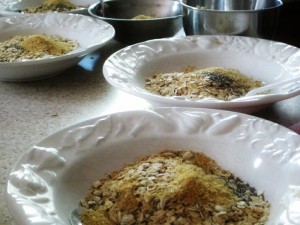 But I have this list here with me and we stand right at the doorway of opportunity. At the threshold of whatever this newness is, a little blinded by the light shining through and not really sure what it looks like on the other side. Not really sure what to do.
"Oh, the fool!" groaned the Hermit. "Poor, brave little fool. He knows nothing about this work. He's making no use at all of his shield. His whole side's exposed. He hasn't the faintest idea what to do with his sword."

– C.S. Lewis, The Horse and His Boy
So I hesitate at the passage. There is a quavering in my gut, immediately followed by a zinging sound, and I duck. That was a close one.
Not everyone wants us to walk through the door. There's greatness beyond and an enemy who doesn't want us to go there. Arrows are flying – words from others, words in my head, situations that seem less than ideal and more than a little impossible at times – and I'm still putting salve on a few spots where they hit their mark over the last few years and had to be yanked out, raw and bleeding. This stuff can be messy.
But He's right there at the passage with me. You don't have to duck, you know, He says.
Really? I straighten up, a little sheepish. (Did anyone see that?)
You have what you need to walk through safely, He says. You just have to remember how to operate it.
The crockpot does nothing when it's turned off. Neither does my faith when I waver.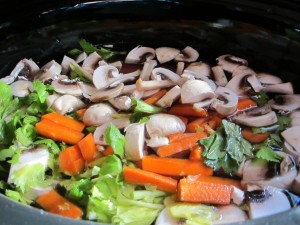 In all circumstances take up the shield of faith, with which you can extinguish all the flaming darts of the evil one.

Ephesians 6:16
I've given you a picture of the victory. Hold it high.
That faith – that vision, picturing the victory that He has ahead – is my shield. It covers and protects my family and our marriage. And it is really, crucially, super-important.
Hold it high, He says. And don't hesitate when I tell you to move.

*This is day nine of the Wait and Listen series. The other posts are here.
PS – That top picture? Cooked apples, walnuts, and feta. No crock pot necessary.