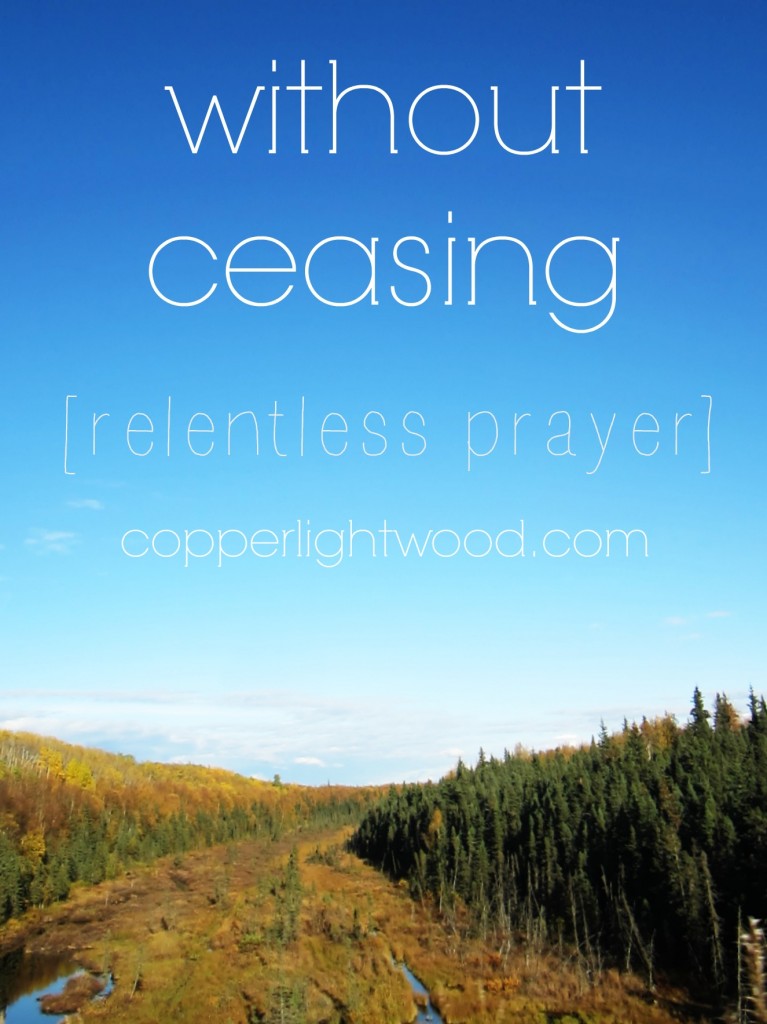 We have clear, crisp fall days – with sparkling light on dying fern in the woods, and leaves that crackle when you step on them. We also have wet, spongy fall days, when the rain drizzles the afternoon away and the teapot hums continuously, and water condenses on the windowpanes.
At the end of September I found myself walking in fertile ground, picking up scraps of thoughts and themes that He kept laying out for me throughout the day, and setting them aside for temporary storage to pull from in the October evenings, as you might stock your pantry with favorite canned sauces, soups, and boxes of tea. The words are not put together, not in any order that I'm aware of, and not planned out in any way – and as I'm sitting here on the couch, I don't even think there are 31 of them yet – and it might be messy, making last year's unscripted series look like a well thought-out syllabus in comparison.
But life is messy. These are critical days we live in.
Be on your guard; stand firm in the faith; be courageous; be strong. Do everything in love.

– 1 Corinthians 16:13-14, NIV
God, give us words this month to change the future, for our family, our state, our country. Forgive us. Protect us. Show us how much You love us, and show us how to love others like You do. We need Your wisdom to know how to number our days, and we need Your thoughts every moment to steward these lives well. 
In all circumstances take up the shield of faith, with which you can extinguish all the flaming darts of the evil one; and take the helmet of salvation, and the sword of the Spirit, which is the word of God, praying at all times in the Spirit, with all prayer and supplication. To that end keep alert with all perseverance, making supplication for all the saints.

– Ephesians 6:16-18, ESV (emphasis mine)
You can subscribe here if you'd like to get each post straight to your inbox.
These days may change everything. Disasters averted, people saved, dreams realized. Missions accomplished. And we will be here living out our lives, partnering with Him in conversation that brings life and makes darkness flee.
Inwardly with knees down, eyes up…outwardly, on our feet, eyes open.

day 2: every second
day 3: gentle dynamite
day 4: lighting a fire
day 5: prepared for us
day 6: stirred, not shaken
day 7: this peace is for you
day 8: storming the castle
day 9: battleground
day 10: leap, and trust
day 11: give me a sign
day 12: wait
day 13: aloud
day 14: a union full of grace
day 15: before Jericho
day 16: turn it over
day 17: tell me where to go
day 18: a path which few can tell
day 19: steadfast
day 20: all things for good
day 21: on our watch
day 22: for a generation to come
day 23: about time
day 24: behold, we live
day 25: patience with joy
day 26: finishing well
day 27: filling the house
day 28: grace note
day 29: epic: when God redeems your story
day 30: called: who we are at the end of our story