We're usually pretty good about using up leftovers and not having science experiments in our fridge, but twice now we've accidentally fermented pineapple.
It's okay, though. We've been learning a little about probiotics over the past few years, and after some cautious investigation we discovered that it is not only edible, but full of beneficial microorganisms. Usually a bit more planning is involved to turn various foods into healthy fermented goodness, but apparently you can also do it by completely avoiding the kitchen during seven weeks of morning sickness.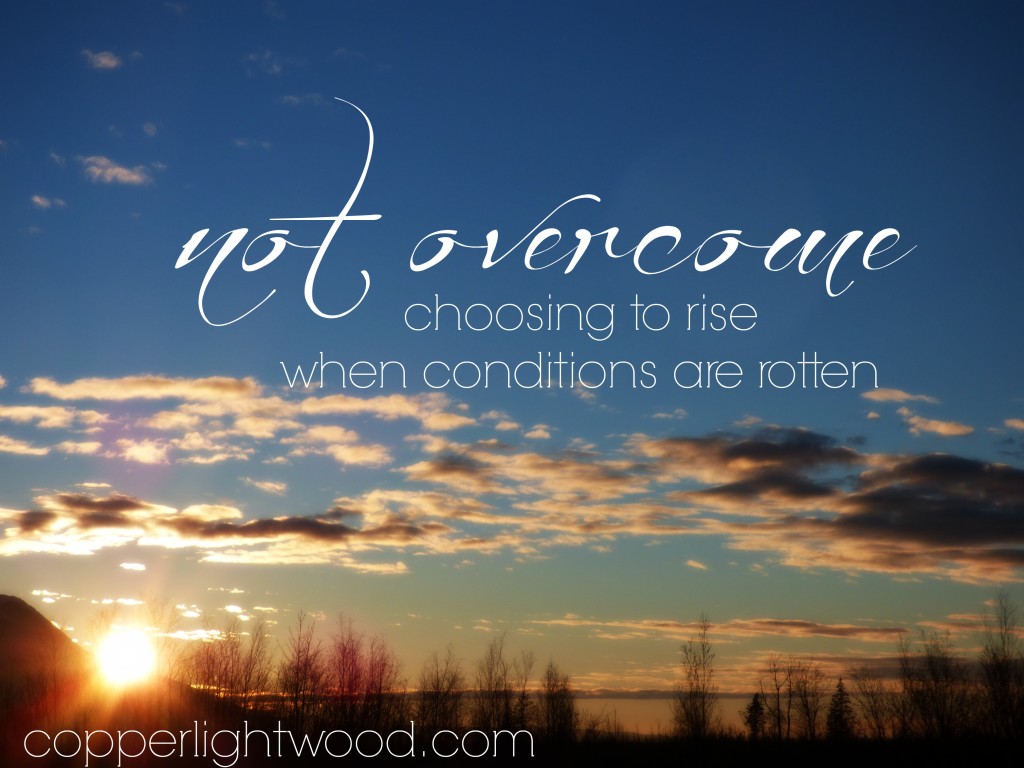 One afternoon while I'm doing some research, Cham brings me a book and asks me to read to her. She wants Fancy Nancy – and well, it could be worse. (Amelia Bedelia, I'm looking at you.) But still, I'm in the middle of something.
"Oh…do you really want to read that?" I ask. "Don't you want to learn about water kefir instead?"
"No." As in, No way, you weird loony.
And I give in, consoling myself by giving every hoity-toity character a voice like Effie Trinket. May the odds be evah in your favah.
Last week was a vacation, of sorts — more of a staycation meant to be a "workation" to get some projects finished — some studying, some writing, some time together, some catching up. It started well, and was going well, until the middle of the week. And without meaning to, the week turned into something else with a phone call.
Count it all joy, my brothers, when you meet trials of various kinds, for you know that the testing of your faith produces steadfastness. And let steadfastness have its full effect, that you may be perfect and complete, lacking in nothing.

– James 1:2-4
That brave lady I've mentioned before – the one who taught me to fold fitted sheets, make soup, and see in the dark — had taken an early morning trip to the ER, and by the time I got there, things weren't looking good and a medivac team was on the way to fly her to Anchorage. My dad met me in the lobby and whisked me to her room.
Blessed is the man who remains steadfast under trial, for when he has stood the test he will receive the crown of life, which God has promised to those who love him.

– James 1:12
She was unconscious, tubes and lines everywhere. The nurse filled me in and said her heart had stopped for four minutes that morning, and they did CPR and brought her back — and when I heard that, my heart stopped a little, too. I stayed with her till the medivac team came. She was freezing; I kept my hand on her forehead and prayed. I kept asking the medics if I needed to leave, if I was in their way, and they said No, you're just fine, and worked around me, priming lines, switching out bags of fluids and medications, and passing instructions to each other. And I whispered in English and prayed in tongues over my Baptist grandma for thirty minutes or more until they were ready to put her on the other stretcher and wheel her outside.
I was in the parking lot, on the phone with Vince, when the helicopter lifted off. I watched her fly.
Do not be deceived, my beloved brothers. Every good gift and every perfect gift is from above, coming down from the Father of lights with whom there is no variation or shadow due to change. Of his own will he brought us forth by the word of truth, that we should be a kind of firstfruits of his creatures.

– James 1:16-18
We spent several days on alert, on the phone, on edge, on our knees. That first day I was fine and faithful, but the second day I turned somehow and was in tears constantly. I plowed through typing up the kids' curriculum for the new term, and realized I was crying. I finished submitting Upside Down for paperback, remembered Grandma, and cried again. I did the dishes, wiping my eyes with the same towel and I didn't even care. The whole day alternated between tears and productivity. Repeat. Repeat.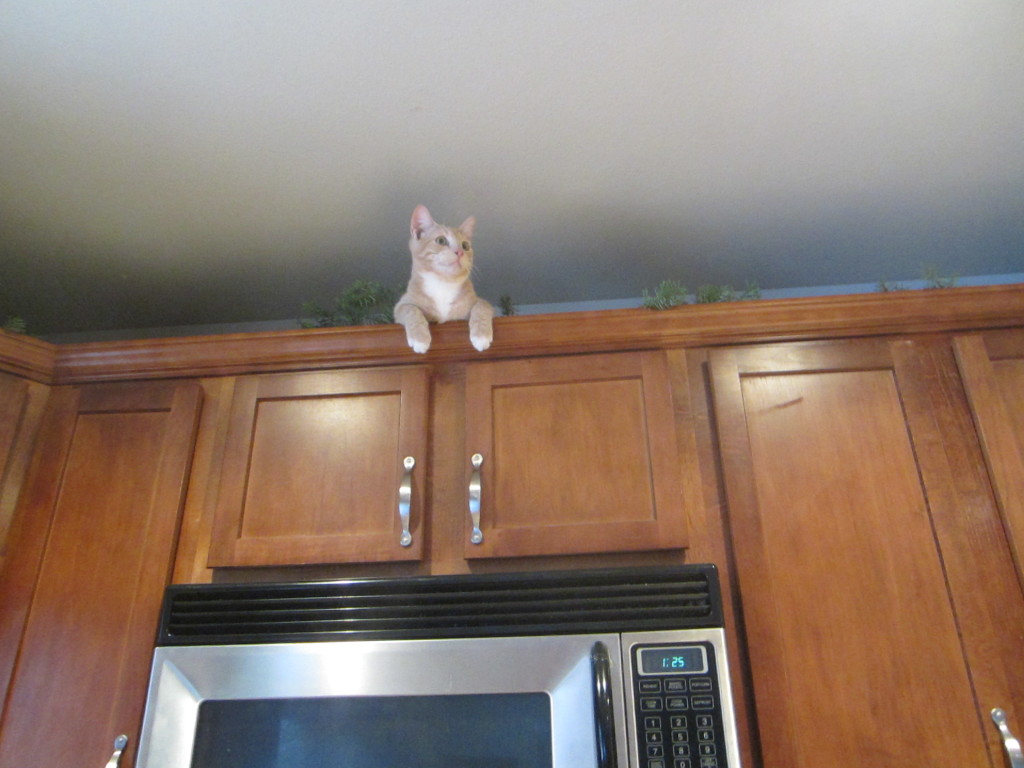 Know Jesus, know peace – and even still, that peace has to be fought hard for when we confront loss, and not everyone is equipped the same way to handle it. For some, it looks like control or anger, in the same way insecurity often looks like pride or narcissism. For others, fighting fear looks like grief, on edge.
A mother watches a son fall further into depravity and she grieves and prays. A woman faces betrayal, fear, and upheaval, and a community prays for a family's future and safety. A city walks on edge, unnerved over terrorist threats and lost lives. We face sin that has fermented into awful, putrid heartbreak in a million directions.
A Baptist uncle speaks of trusting in God's will and sovereignty, and his charismatic niece speaks of trusting in God's goodness and truth. And really, we're talking about the same things.
We sit and wait, wanting answers in the midst of emergency, and we either ferment into faith or fear. Our choice determines what will we be when life takes an unexpected turn — enduring or decaying, rising or rotten. Something healthy, or something sickening.
Know this, my beloved brothers: let every person be quick to hear, slow to speak, slow to anger; for the anger of man does not produce the righteousness of God.

– James 1:19-20
Seven days after her heart stopped, she woke up and did a little physical therapy. The next day, my husband sat with her in her room and made her laugh. She told him how much she misses her cat, he charmed her socks off, and they prayed together.
Behold, we consider those blessed who remained steadfast. You have heard of the steadfastness of Job, and you have seen the purpose of the Lord, how the Lord is compassionate and merciful.

– James 5:11
The best way to see in the dark is not to keep stumbling on, but to reflect the One who created light with a Word.
The light shines in the darkness, and the darkness has not overcome it.

– John 1:5
And we are still praying, and so grateful for healing and progress that amazes doctors and glorifies God. This woman in her eighties who finally retired last summer, who raised five boys and then put in more than her fair share of time with me — this is the lady they tried to keep sedated but, well, she kept waking up because you can't keep a good woman down, and the odds are always in our favor.