We're contracting and waiting and trying really hard sort of trying to be patient.
Okay. Not really.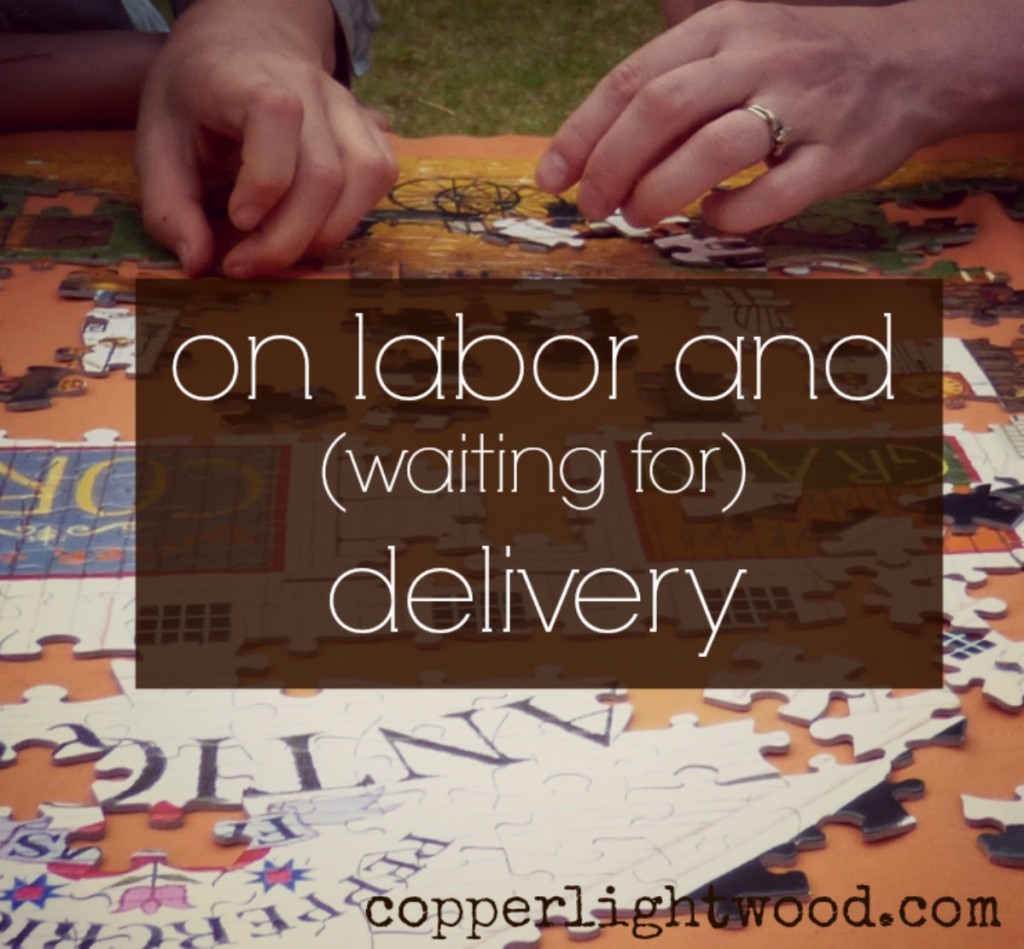 We're putting puzzles together, loafing in the sun, shooting arrows (not me), reading Sherlock Holmes (that would be me), running after misbehaving kittens (all of us), and taking as many naps as possible (me again).
Depending on your perspective, Knightley has not been cooperative — unless your perspective is that a pregnant woman running around the house chasing down a seven pound panther ought to help commence serious labor contractions. In the time it took me to fetch a couple of tacos from the kitchen tonight, someone small enough to walk across my laptop managed to open this document 23 separate times.
I have no doubt who the culprit was; it took 8 minutes to close them all. "This document cannot be saved, it is already in use" – yeah, no kidding. Thanks so much.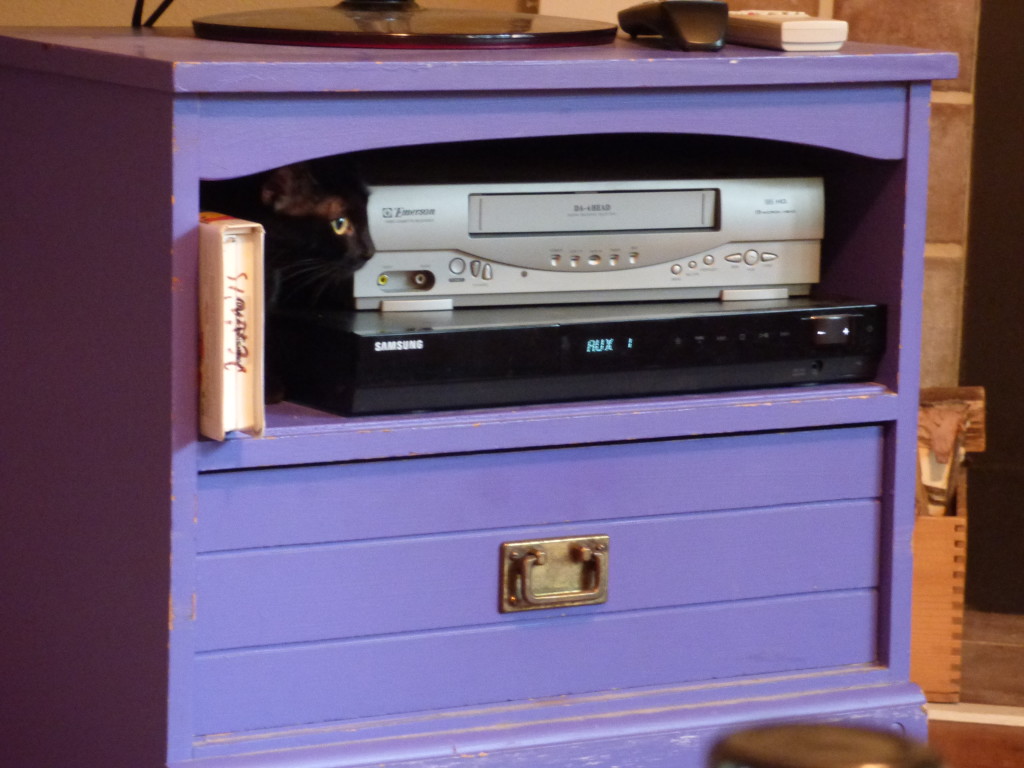 Knightley, in one of the many places she's not supposed to be.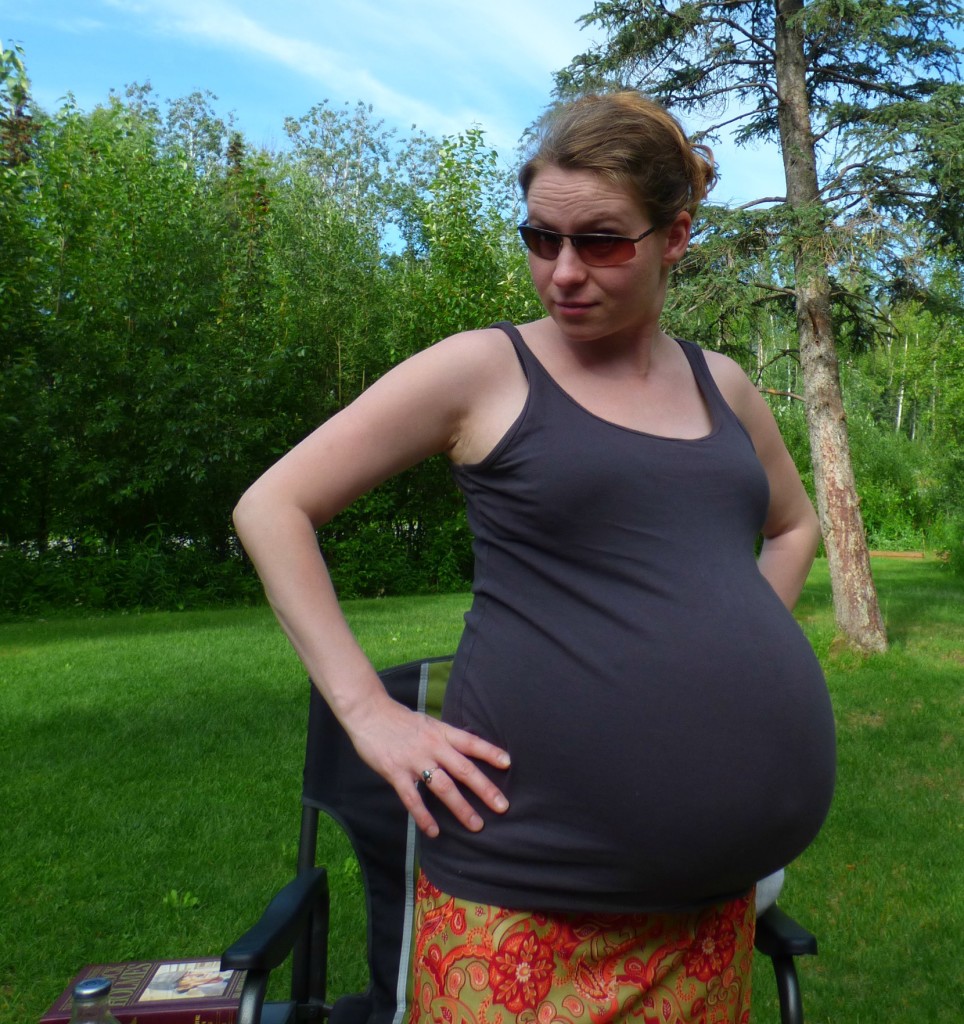 The sassy pregnant mama does not approve of her shenanigans…
This sixth pregnancy has been so unlike any of the others – and not just the gory details I've never experienced before (oh holy heartburn, Batman), but it was unexpected and unplanned by us from the beginning, and yet still a gift in spite of all the impossibilities, interventions, complications, etc. This whole time, He's been saying, Surprise, Love. Guess what I have for you.
No matter how much experience you have or how many times you've done this, I can still surprise you. You still have much to learn and new things to see.
He's not done yet. You're not done yet.
But we are so impatient.  I feel so done — I've felt done for weeks, and I'm pretty sure I've never been so whiny while laboring for delivery. We think this should've happened days ago. Last week, even.
Actually, I think the end of June would've been perfect.
We're not overdue; we're not really "due" for three days. Just, well, aching, in pain, eager, impatient. Trusting Him, in the whiniest way possible.
The word of God is quick and powerful. In the beginning He spoke to nothing, and it became something. Chaos heard it and became order; darkness heard it and became light.

– A.W. Tozer, The Pursuit of God
Right before the promise is fulfilled, what will we do while we wait? Will we obey and trust Him while we're in the dark, in spite of our blindness? Will we believe Him when He tells us what's really there, even when we can't see it for ourselves?
We think we know from experience what we're walking into. We think we know what the timing ought to look like. And we know the blood and the mess and the labor involved in delivery. We also know the other side, though – the victory, the triumph, the recovery, the fulfillment. The purpose behind it all. But we're also learning that He can surprise us and bring things about in ways we never would have thought possible.
Quick and powerful. Chaos into order, darkness into light.