I went to fetch the laundry basket but the closet door wouldn't open. I pushed harder against the resistance, just enough to stick my head in, and saw boxes and gift bags and wrapping paper, oh my – a packaging supply avalanche. Usually we keep that stuff stacked behind the door. The culprit was curled up in one of the boxes, purring.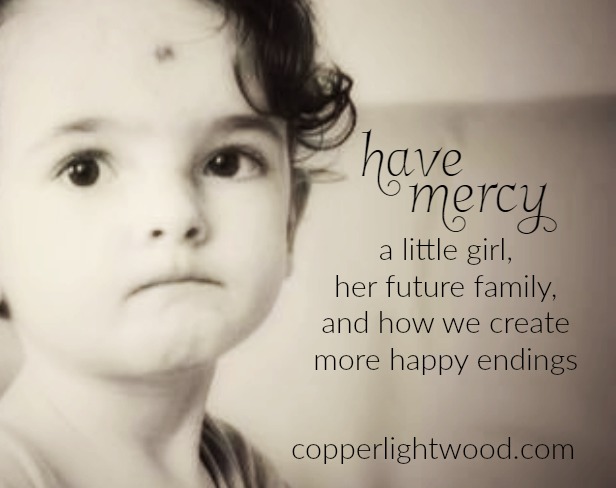 While I restacked everything I found an old gift bag with the tag still on it: "To Master Finnegan, with love from Amanda." It was from his baby shower eighteen months ago, from my dear friend who moved away in August. I cried a little, and sort of felt like a weenie for doing so.
Then we watched Little Women with the kids – which is a stupid move if you are already berating yourself for being weepy. We got to the part where Beth is sick again – you know – and Jo comes home to see her before it's too late. She runs into their sister Meg outside the house and she sees her pregnant belly – and I cried again, thinking of my other close friend who moved away two years ago and just had a baby a thousand miles away from us. I'm not usually a crier, but some days grief lances our hurts wide open.
And then, have mercy – Jo goes inside and sees Marmee, and Beth is on the bed, deathly pale. A smart person just leaves the room at this point. But, no. I stayed there and took it.
Chamberlain sat next to me and asked why Marmee was crying. I tried three times to answer her but couldn't get any words out. "Ask Daddy," I finally gasped, and fled to the kitchen because doing the dishes for a family of nine is less traumatic than watching Little Women.
I don't know what Vince told her. I stacked plates in the cabinet and watched from a safe distance. But a minute later he joined me in the kitchen, blowing his nose on a paper towel and mumbling something about the more kids we have, the wimpier he gets. I'm not really sure; I couldn't hear him because I was blowing my nose, too.
Terrible, awful, painful story.
Is it, though? I know it has a happy ending. I was just crabby at how it stirs up pain I'd rather not deal with. Stupid feelings, making me feel stuff. Some days I hate that.
And yet…we're going to deal with some painful stuff right now.
I had a conversation last weekend with a new friend. I know her only through the internet, only because we have adopted children from the same place, only because of God.  Her name is Karrie.
She is adopting a little girl from the same town one of our own kids is from. She and her husband have ten kids already – his, hers, and theirs, some already grown and out of the house. They were done. They were moving on to the next phase of parenthood.
Enter Ella.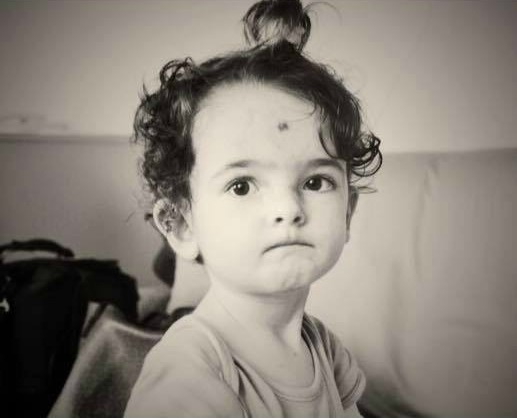 Ella is two years old. She lives in an orphanage. Ella has a terrible, awful, painful disease called epidermolysis bullosa, or EB. It occurs in only 20 per million births. But three of Karrie's children have it.
I want you to be willing to fight the resistance and look in here for a minute. This is hard stuff and we need to feel something about it.
EB causes the skin and mucus membranes to blister from slight friction or pressure. Normal skin has a collagen that "glues" its layers, which keeps them from rubbing against each other independently. But without that collagen, a touch becomes a terrible wound. EB can also create internal blisters in the esophagus and bowels.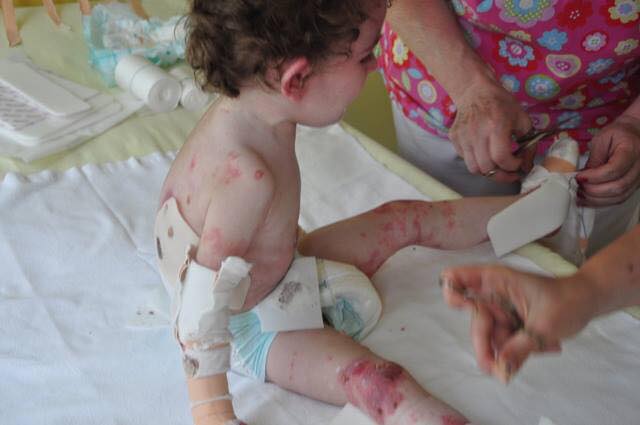 These are hard to look at. Chamberlain looked at them with me and asked if Ella was laughing in the photo with her mouth open. I told her, No, she's probably not laughing.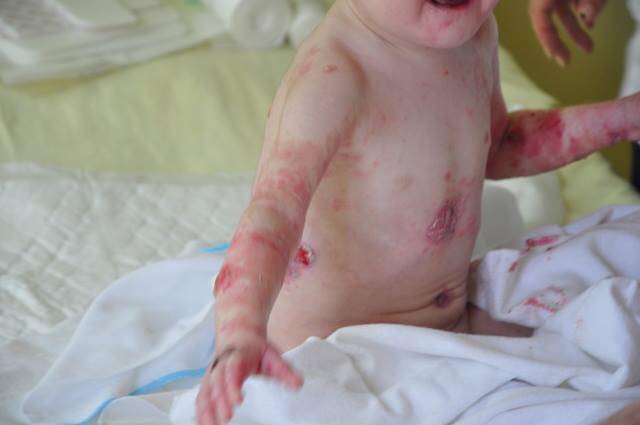 Have mercy. If I could flee from the pain in these photos, I would. But I can't, so I'll sit here and take it, and I hope you'll take it with me.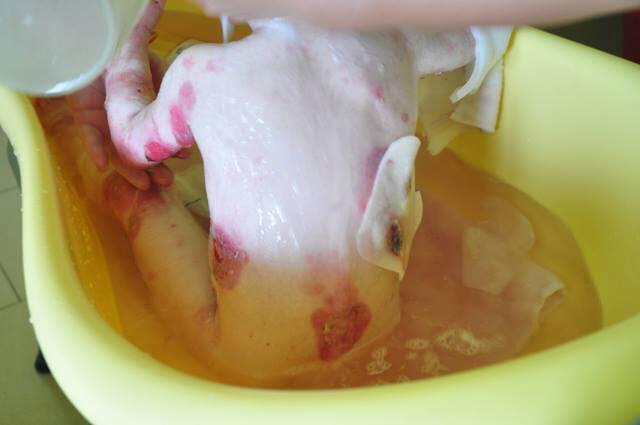 There's no cure yet.
But Karrie and her husband know how to care for EB; they were prepared for such a time as this. They know how to watch for infection and adapt meals for someone with EB. Their daily routine already involves lancing blisters, bathing a child covered in sores, and the tedious wrapping of wounds – which takes two to four hours per bandaging session, three or four times a week.
They are familiar with painful realities: You can't hug too tightly. Certain clothing seams cause blistering. Blisters on feet eventually damage nerves so severely that children can't walk. Fingers and toes web and fuse together, and fingernails and toenails are lost completely. Bandages alone can cost $1000 per month.
People with EB live in constant pain.
They also know that EB affects life expectancy. Even under the best care, open sores pose a constant risk of infection and people with EB tend to die from skin cancer or internal issues, such as bowel obstruction.
But Ella lives in an orphanage and is not receiving the most ideal, individualized care. She needs a family to come home to before it's too late. Our family is praying that they can expedite the process.
If you'd like to help Karrie bring Ella home, they have a YouCaring page here. Ella's adoption costs – including the homestudy, the paperwork, the processing, the fees, the apostilles, the airfare, the notarizations, the fingerprinting, yada yada – are expected to be around $25,000.
They need donations and publicity.
We can provide that.
We can give and we can share Ella's story.
We want people to know about Ella, about EB, and about children living a terrible, awful, painful story who need a family before it's too late. We can't keep these children and our hard feelings stacked behind a door anymore, out of the way, not bothering anyone. We need to be bothered so we can help create more happy endings. Ella's story isn't over yet.