I live about twenty minutes away from the town I was born in. I spent weekends, holidays, and summers there, and also a year of high school. It's where I learned to swim, learned to drive, and learned to play hooky – good things and bad things, some not worth keeping, and others that didn't stick the way they should.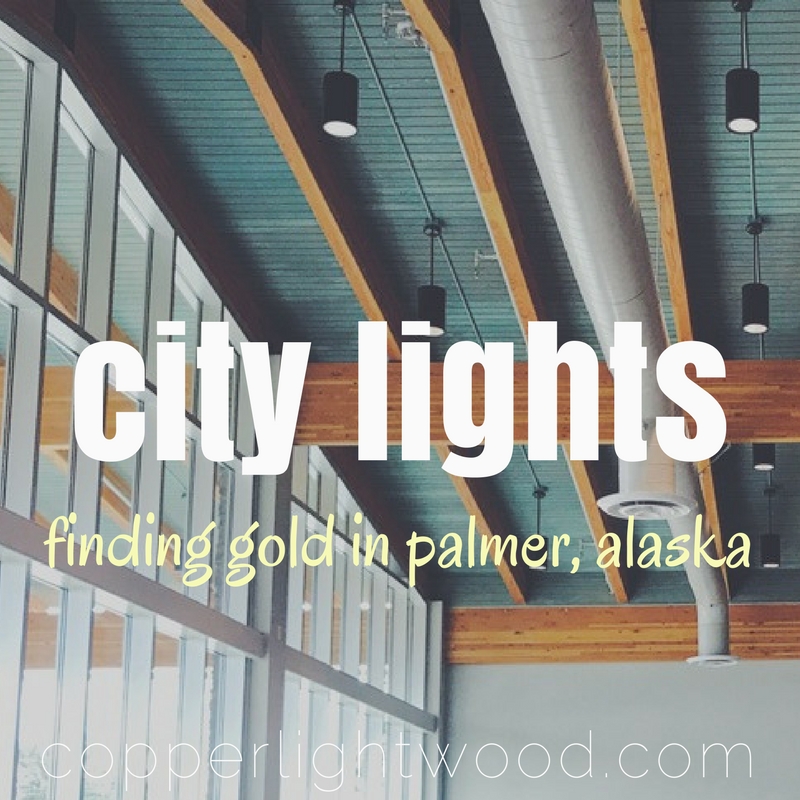 I skipped classes through the rest of high school and well into college; I got a knack for going over the speed limit that sent me to court once. And I still hate being in the water.
But I learned about Jesus in Palmer, Alaska.
That brave lady who's learning to see in the dark still lives there. She's the one who took me to church and introduced me to Him when I was little.
And some of it stuck, some of it didn't – but mostly, what stuck didn't matter because now I can see that He always did. When I learned to recognize and follow Him, He taught me to see in the dark, too: He showed me how to sort through all the choices and memories that required sifting, and to shine light on the gold that was in them, to see how He had been at work protecting me, teaching me, disciplining me, and pulling me out of a dark place.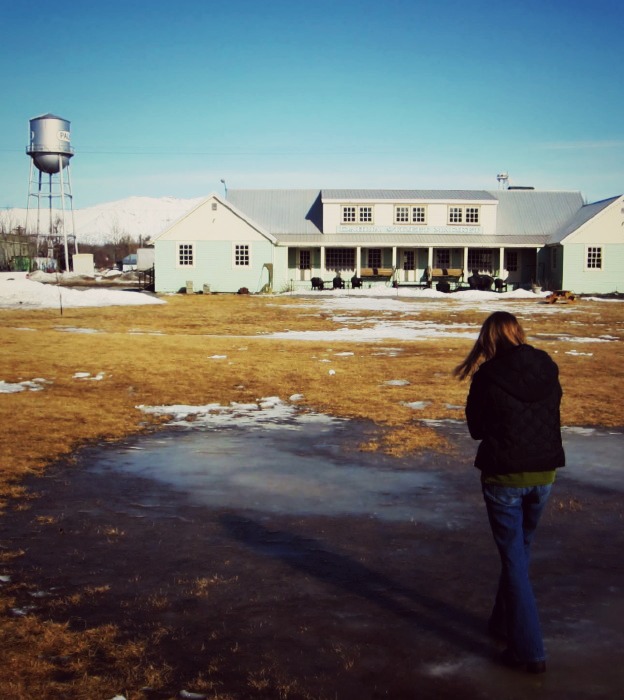 So nine years ago, when part of our church peeled off as a new campus to shine a light in that town, we prayed and gave and cheered them on as they invested in the community, meeting in schools and auditoriums and wherever before they could finally settle in a building of their own. They were stirring stagnant water to reveal colors and shapes under murky creek silt. They disturbed the darkness.
That building was finished this summer, and I drove to it a few weeks ago. The road runs pretty straight from here to there; a little more than twenty minutes up and down hills, curving through roundabouts and passing fields, farms, and my old high school.
I love this town: the weathered buildings, the homesteads, the cottage industries, the farmers' markets. I even, almost, love the spacious new cookie-cutter subdivisions (but not quite).
It's changed a lot over the last few decades, but much is the same. Like every town it has good things and bad things, some not worth keeping, and others that didn't stick the way they should.
I made a left at the stoplight and another left right after that, and the sun that had been at my back faced me. I was getting weepy I mean, my eyes were watering and I reached for my sunglasses.
Don't put them on, Love, He said. I want you to see this unfiltered. You should see this in full color.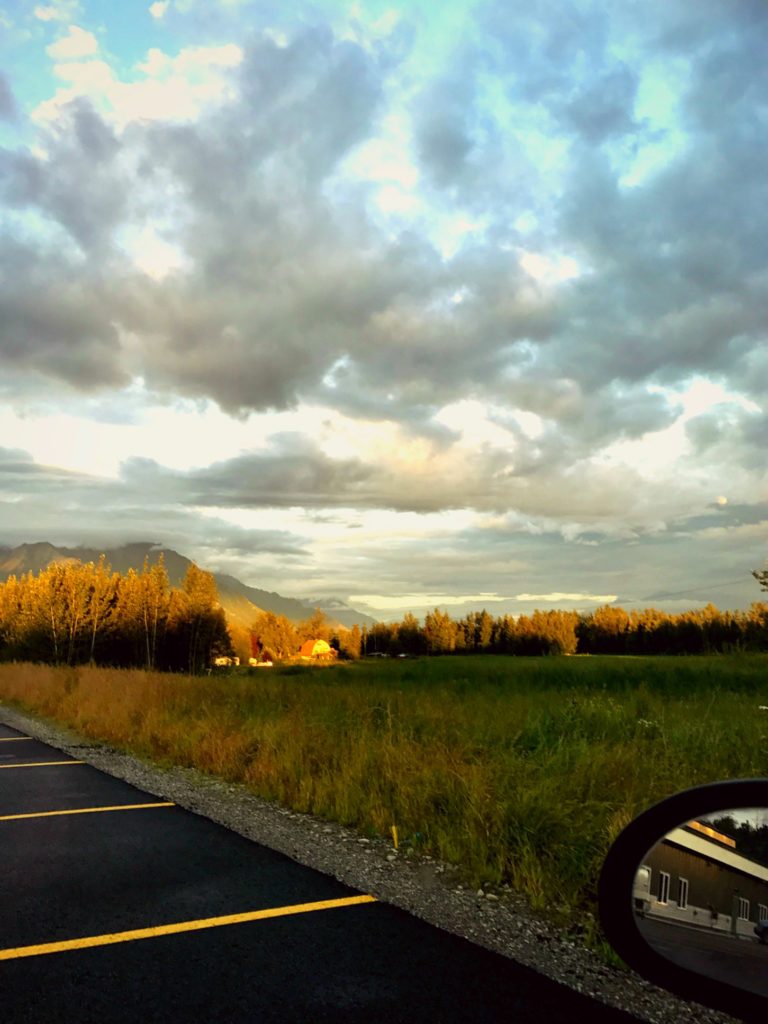 I put the glasses back on the passenger seat. The sun was low and the light was ablaze on barns, businesses, fields, and houses. The road was a wavy ribbon from the rolling landscape, and I slowed the car down as the new building came up on my right. I turned into the new parking lot, rolled to a stop. People, friends, strangers, were already streaming into the building. The view, all 360 degrees of it, was golden.
 I want you to see how beautiful it is here when the lights are on. People are still meeting Me in Palmer, Alaska.