Hey, friend. I'm so glad you stopped by. Pull up a chair and get cozy, but don't get too comfortable.
That's a terrible introduction, I know. Who wants to hear that?
Well, I think you might. Because while we all like to have a refuge and a sanctuary, a brief bivouac from the battle, we are made for the fight. You've probably noticed that the internet is no sanctuary, anyway. So take a breather, and then get back out there in the thick of it because that's where the magic happens. God has great plans for you in the days ahead.
We are an Alaskan family of nine, expanded by two kids through the challenging miracle of adoption in 2012 and a new baby  in 2015 (yep, we were surprised, too). We also have three  four cats here and a baby in heaven. We love Jesus, books, simplicity, and coffee so strong that the spoon is afraid to stir it.
We minister through prayer and watch His hand move. We laugh often, usually at ourselves and each other.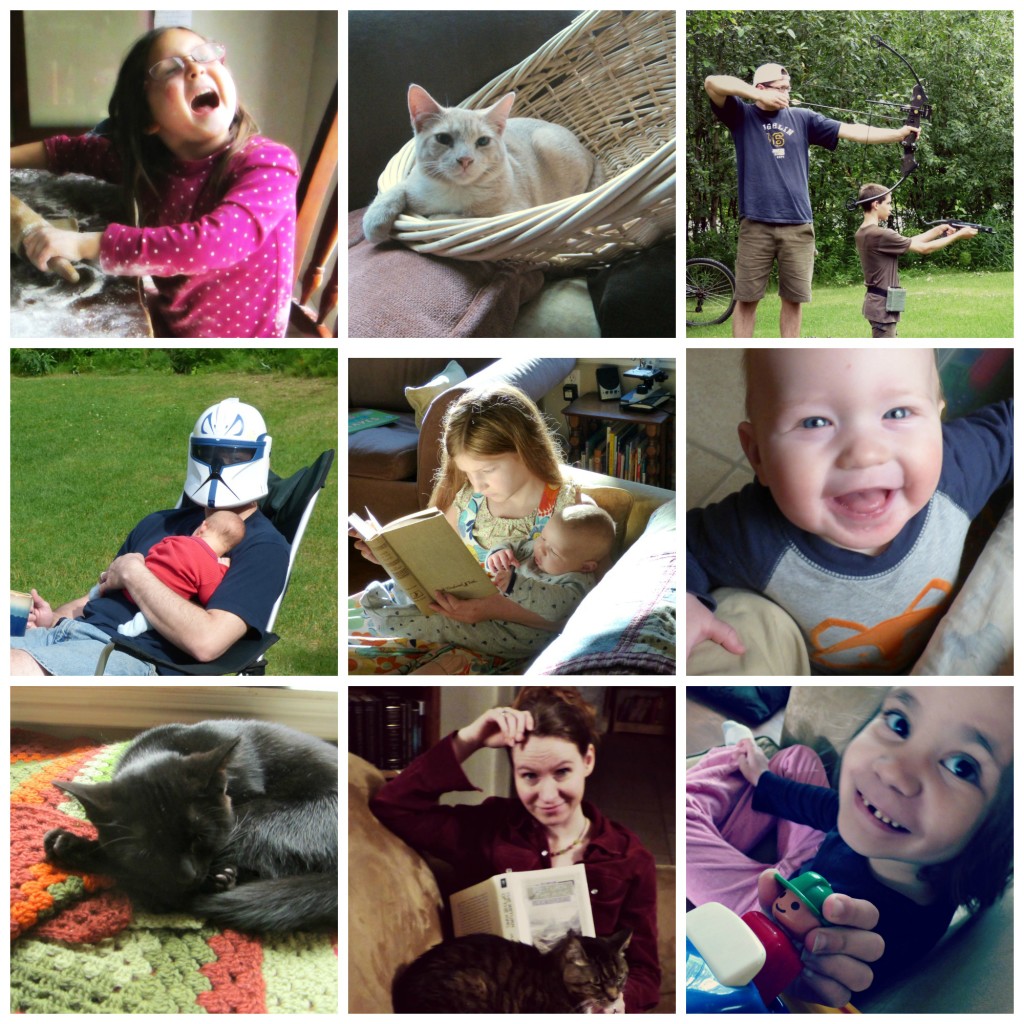 A little about me? I wrote a little book called Upside Down that originally released in early 2015 and was relaunched in early 2017. My husband saved me from a life of being That Crazy Cat Lady and several other things. I have a love-hate relationship with sugar and I am currently on off ON off (sigh) the sweets and chocolate wagon.  I stay up late and sleep past ten when I can. Sometimes I get in a funk and have to grab the day around its neck and shake it silly.
I don't do it all, I'm not supermom, and I don't even know how to set our alarm clock. For reals.
We are committed to loving our kids wildly and inspiring them to be world changers. We strive for maturity, humility, wisdom, and hope, convinced that we are a battleship, not a cruise ship.
His love unhinges us. We're learning to like it that way but it hasn't been easy. As we step out of our comfort zone, He moves us to walk on water — and we can do it when we keep our eyes on Him.
The view is amazing.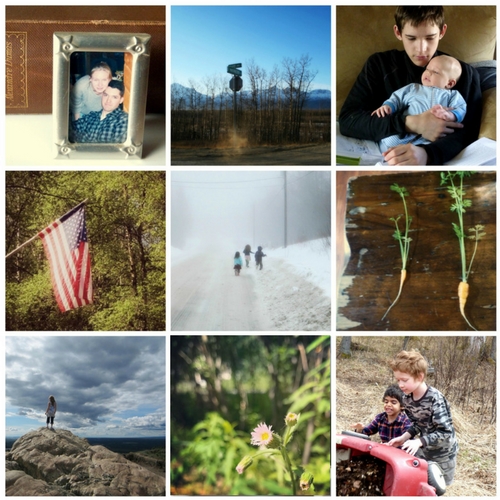 In the spirit of not doing it all, posts here are less frequent than they used to be. My lame excuses involve something about seven kids, book projects, being terrible at keeping up with the dishes, needing more than 5 hours of sleep every night, yada, yada. I go into a little more detail in one of my favorite posts here.
This season is precious. I don't ever want to post anything of a "filler" variety just to get something out there that wastes time for either of us.
You'll find only one or two posts a month here, and a no-fail, never-miss, subscriber-only newsletter that comes out at the end of every month. You can subscribe by email (it's free and spamless) to get any or all of these sent right to your inbox as they post.
You can also find me on Facebook, Instagram, and Goodreads.
Any other questions? Do you need prayer for something? Contact me here.
In joy,
Shannon