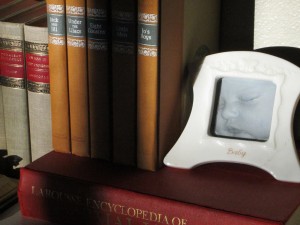 Constantly in progress, and added to often.
We go back and read these (or refer to them) again and again. They are our classics list….our very favorites, our cream of the crop. We'd call it our "recommended reading" but don't want to seem bossy about it.
We'll add more as we go and try to keep some semblance of order here.
Just a few disclaimers…
– I struggle with categories. Some of these fit in many categories and just got stuck in one. It's okay. And they're in no particular order – not even alphabetical yet. Sorry.
– We don't claim to be well-rounded. You'll see that we are heavy on Civil War and light on the Vietnam War; I lean toward the English classics and have yet to find a Steinbeck novel I would highly recommend. That's just me. Make your own list!
– There is a category for Kingdom Living, but everything is about "Kingdom Living" – everything is for the spirit, and I had a really difficult time coming up with a category for books that were focused on simply on living for Jesus. But it's all about Him, anyway…and if you know Him, you already know that. ♥
children's read alouds
Wheel on the School by Meindert DeJong
The Anne of Green Gables series by LM Montgomery
The Little House Series by Laura Ingalls Wilder
The Chronicles of Narnia by CS Lewis
Understood Betsy by Dorothy Canfield Fisher
Sarah, Plain and Tall by Patricia MacLachlan
A Little Princess by Frances Hodgson Burnett
The Secret Garden by Frances Hodgson Burnett
Misty of Chincoteague by Marguerite Henry
A Wrinkle in Time by Madeleine L'Engle
Charlotte's Web by EB White
Gone Away Lake by Elizabeth Enright
Return to Gone Away by Elizabeth Enright
The Princess and the Goblin by George MacDonald
The Phantom Tollbooth by Norton Juster
The Melendy Quartet (series of four books) by Elizabeth Enright
The Heroes by Charles Kingsley
The Milly-Molly-Mandy Storybook by Joyce Brisley
The Whipping Boy by Sid Fleischman
Miss Hickory by Carolyn Sherwin Bailey
The Little White Horse by Elizabeth Goudge
The Borrowers series by Mary Norton
Five Children and It by Edith Nesbit
picture books
Noah's Ark by Peter Spier
Circus! by Peter Spier
…anything by Peter Spier
Little Fur Family by Margaret Wise Brown
Animals Should Definitely Not Wear Clothing by Ron and Judi Barrett
You're All My Favorites by Sam McBratney
Guess How Much I Love You by Sam McBratney
Prayer for a Child by Rachel Field
On the Night You Were Born by Nancy Tillman
Ox-Cart Man by Donald Hall
The Quiltmaker's Gift by Jeff Brumbeau
…anything by Eric Carle
…anything by Beatrix Potter
Goodnight Moon by Margaret Wise Brown
Mother Goose by Sylvia Long
The Lion Storyteller Bedtime Book by Bob Hartman
Miss Rumphius by Barbara Cooney
You Are Special by Max Lucado
Alfie books by Shirley Hughes
Thunder Cake by Patricia Polacco
The Bee Tree by Patricia Polacco
It Could Always Be Worse by Margot Zemach
early readers
Little Bear readers by Else Holmelund Minarek
Frog and Toad books by Arnold Lobel
Frances books by Russell and Lillian Hoban
Mr. Putter and Tabby series by Cynthia Rylant
Fireflies in the Night by Judy Hawes
The My First Little House series
history for kids
Streets of Gold by Rosemary Wells
Cora Frear by Susan Goodman
The House on Walenska Street by Charlotte Herman
Buffalo Bill by Ingri and Edgar D'Aulaire
…pretty much anything by the D'Aulaires
The Thanksgiving Story by Alice Dalgliesh
The Star-Spangled Banner by Peter Spier
The Children's Book of Heroes by William Bennett
America: A Patriotic Primer by Lynne Cheney
The Apple and the Arrow by Mary and Conrad Buff
Carry On, Mr. Bowditch by Jean Lee Latham
The Great Wall of China by Leonard Everett Fisher
The Tree in the Trail by Holling Clancy Holling
Paddle to the Sea by Holling Clancy Holling
Johnny Tremain by Esther Forbes
River Town by Bonnie and Arthur Geisert
Prairie Town by Bonnie and Arthur Geisert
Child of the Silent Night by Edith Fisher Hunter
The Children of the New Forest by Captain Marryat
This Country of Ours by H.E. Marshall
Our Island Story by H.E. Marshall
history for adults and big kids
The Civil War vols. I, II, III by Shelby Foote
Gone With the Wind by Margaret Mitchell
Uncle Tom's Cabin by Harriet Beecher Stowe
Undaunted Courage by Stephen Ambrose
…pretty much anything by Stephen Ambrose
Rise to Rebellion by Jeff Shaara
…pretty much anything by Jeff Shaara
A Tale of Two Cities by Charles Dickens
Hunchback of Notre Dame by Victor Hugo
Black Hawk Down by Mark Bowden
Last of the Mohicans by James Fenimore Cooper
The Hiding Place by Corrie Ten Boom
History of the American People by Paul Johnson
Kingdoms in Conflict by Charles Colson
Justice That Restores by Charles Colson
Jesus Freaks by DC Talk
Under God by TobyMac and Michael Tait
Basic American Government by Clarence Carson
God's Smuggler by Brother Andrew
Imprimis – monthly publication from Hillsdale College
Whatever Happened to Penny Candy? by Richard Maybury
Puck of Pook's Hill by Rudyard Kipling
A Man For All Seasons by Robert Bolt
kingdom living for kids
Window on the World by Daphne Spraggett
Right Choices by Kenneth Taylor
Big Thoughts for Little People by Kenneth Taylor
The Jesus Storybook Bible by Sally Lloyd-Jones
From Akebu to Zapotec by June Hathersmith
Pilgrim's Progress by John Bunyan
kingdom living for adults
Loving Our Kids on Purpose by Danny Silk
Bringing Up Boys by James Dobson
Mere Christianity by CS Lewis
The Screwtape Letters by CS Lewis
…everything by CS Lewis
Waking the Dead by John Eldredge
The Spirit of Adoption by Randy and Kelsey Bohlender
How Now Shall We Live? by Charles Colson
Making Abortion Rare by David C. Reardon
Hinds Feet on High Places by Hannah Hurnard
The Christian's Secret of a Happy Life by Hannah Whitall Smith
Open Heart, Open Home by Karen Mains
science 
The New Way Things Work by David Macaulay
Dinosaurs by Design by Duane T. Gish
The Great Dinosaur Mystery and the Bible by Paul S. Taylor
Alaska Wildlife Impressions by Steven Kazlowski
Snowflake Bentley by Jacqueline Briggs Martin
Field Guide to Alaskan Wildflowers by Verna Pratt
The Burgess Bird Book for Children by Thornton Burgess
An Egg is Quiet by Dianna Aston
The Mystery of the Periodic Table by Benjamin Wiker
Sunflower Houses by Sharon Lovejoy
My Name is Gene by Eskelund and Bailey
The Case for Christ by Lee Strobel
Darwin's Black Box by Michael Behe
Prolife Answers to Prochoice Arguments by Randy Alcorn
Roman Numerals I to MM by Arthur Geisert
Madam How and Lady Why by Charles Kingsley
Pagoo by Holling Clancy Holling
The Burgess Animal Book by Thornton Burgess
The Handbook of Nature Study by Anna Botsford Comstock
everyday life
The Little House Cookbook by Barbara Walker
Mitford Cookbook and Kitchen Reader by Jan Karon
Books Children Love by Elizabeth Wilson
For the Children's Sake by Susan Schaeffer Macaulay
For the Family's Sake by Susan Schaeffer Macaulay
A Thomas Jefferson Education by Oliver DeMille
Hand That Rocks the Cradle by Nathaniel Bluedorn
A Charlotte Mason Companion by Karen Andreola
Knitting For Baby by Melanie Falick and Kristin Nicholas
ProLife Answers to ProChoice Arguments by Randy Alcorn
Life Skills for Kids by Christine Field
art
A Child's History of Art: Architecture
A Child's History of Art: Sculpture
A Child's History of Art: Painting
Norman Rockwell by Elizabeth Miles Montgomery
the Mini Masters Art Series by Julie Merberg and Suzanne Bober
poetry
A Child's Garden of Verses by Robert Louis Stevenson
The Complete Works of Emily Dickenson
When We Were Very Young by AA Milne
And Now We Are Six by AA Milne
Animals Animals by Eric Carle
just great books
Great Expectations by Charles Dickens
Our Mutual Friend by Charles Dickens
…pretty much anything by Charles Dickens
The Hobbit by JRR Tolkein
The Lord of the Rings by JRR Tolkein
Anna Karenina by Leo Tolstoy
Pride and Prejudice by Jane Austen
Sense and Sensibility by Jane Austen
…everything by Jane Austen
Jane Eyre by Charlotte Bronte
Perelandra by CS Lewis
…pretty much anything by CS Lewis
In His Steps by Charles Sheldon
Little Women by Louisa May Alcott
Little Men by Louisa May Alcott
A Circle of Quiet by Madeleine L'Engle
The Summer of the Great-Grandmother by Madeleine L'Engle
The Mitford series by Jan Karon
Mama's Bank Account by Kathryn Forbes
Girl of the Limberlost by Gene Stratton Porter
Kidnapped by Robert Louis Stevenson
Treasure Island by Robert Louis Stevenson