I'm in the lobby of the dentist's office during back-to-back cleanings and exams for all six kids, reading Pilgrim at Tinker Creek while Aerosmith chants "Dream On" from the speaker in the ceiling. Four appointments down, two to go — and Vin brings me coffee from Kaladis and baked goods from Starbucks to help get me through the last hour. I guess he could've gotten them both from the same place…but we had a gift card to use, and friends don't let friends drink Starbucks.
So far, we've scored one cavity and one referral to an oral surgeon. I'm fighting a little fear over that last point but counting my blessings that we've made it over two and a half years without any major medical issues. Most of the families we know who have adopted more than one kiddo from the same place as ours have already dealt with at least one major surgery, and I'd almost think we lucked out if it weren't for the attachment issues that provided enough heartbreaking material to write a small book out of. We're not sure what we're dealing with aside from facial swelling, a biopsy, adult teeth overlapping somewhere near Andrey's sinuses, and words like possible cyst and extraction…but we're certain it has something to do with those first years of starving and neglect, when there just weren't enough nutrients to build bone structure to properly fit future adult teeth.
In the speaker overhead, Queen is singing about this crazy little thing called love…and the irony isn't lost on me, though I grew up on Dwight Yoakum and prefer his version.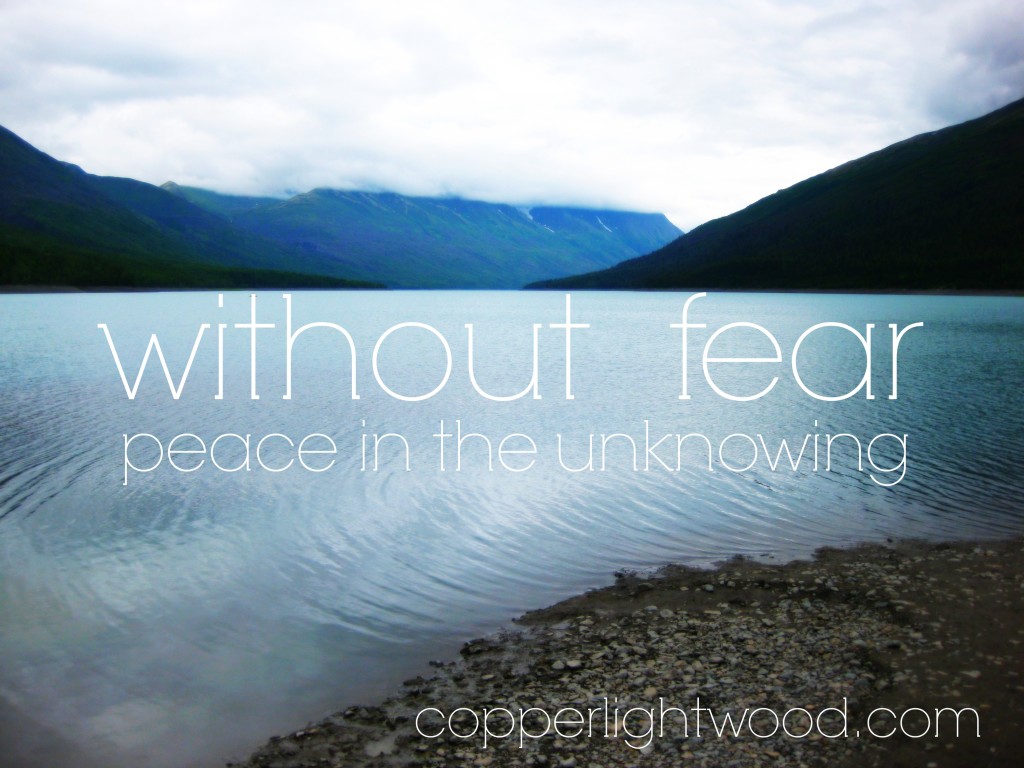 When we get home, we'll call the surgeon's office. Make an appointment for a consultation. Briefly explain attachment issues to a whole new team of professionals in attempt to avoid regression. Brace ourselves for whatever comes next.
But for now, I'm reading about the anxiety of unknowing: When will this end? When will it get better? What happens next? And I notice the irony here, too:
I wonder how long it would take you to notice the regular recurrence of the seasons if you were the first man on earth. What would it be like to live in open-ended time broken only by days and nights? ….how long would you have to live on earth before you could feel with any assurance that any one particular long period of cold would, in fact, end?

"While the earth remaineth, seedtime and harvest, and cold and heat, and summer and winter, and day and night shall not cease": God makes this guarantee very early in Genesis to a people whose fears on this point had perhaps not been completely allayed.

– Annie Dillard, Pilgrim at Tinker Creek
And while the last two kids get their teeth cleaned, I read more about trees and water and fear and assurance, munching on a croissant in the lobby while trying not to make a mess. It's probably the worst possible thing to attempt this with; the bark of the pastry has flaked all over me, the chair, and the floor. It would be more efficient to just rip the thing wide open and fling crumbs everywhere, since that's what it looks like I've done anyway.
Two pastries and a latte later – because my cleaning isn't for another few weeks – we're done, and home, and off the phone. We have an appointment to meet the surgeon next week.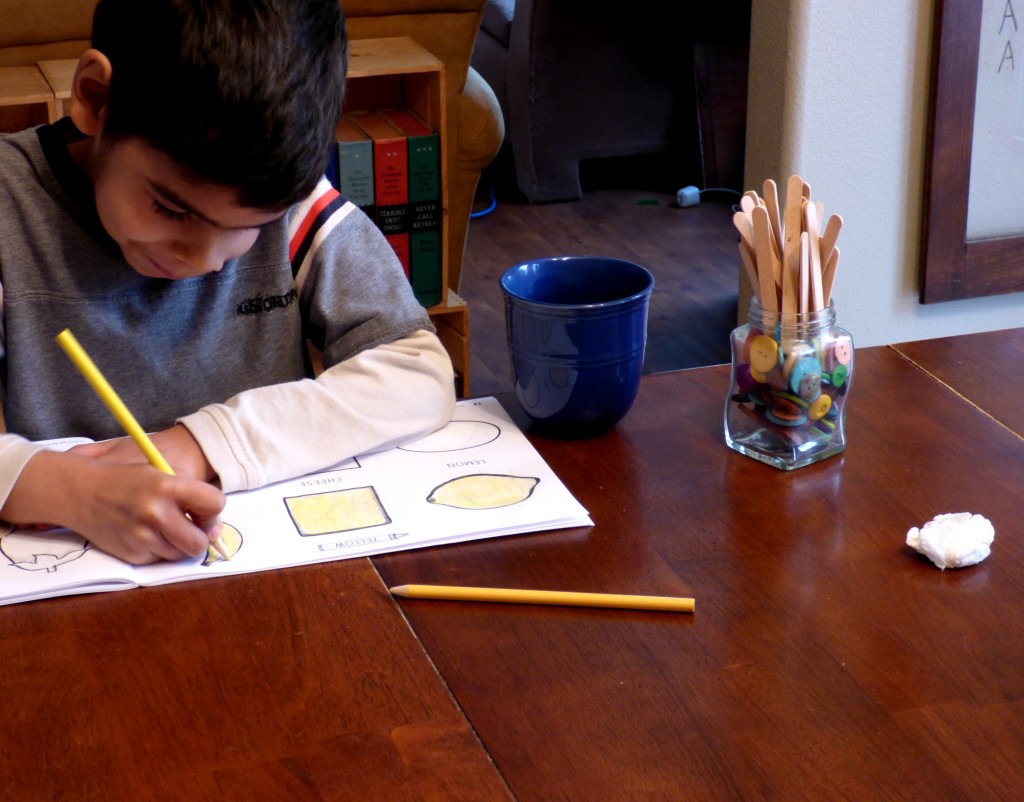 And we wait, wonder, and pray. It's what we do when we don't know. Maybe it won't be so bad. Maybe it's nothing after all. Maybe it will be awesome. Maybe God is up to something. And of course, He's always up to something, but sometimes I cringe because He can be such a troublemaker.
I am beside you to bless and help you. Waver not in your prayers. They shall be heard. All power is Mine. Say that to yourself often and steadily.

Say it until your heart sings with the Joy of the safety and power it means to you.

Say it until the very force of the utterance drives back, and puts to nought, all the evils against you.

– God Calling, edited by A.J. Russell
We fight off the what-ifs for the meeting, the doctor, the prognosis, the plan. We pray against fallout and fear, the emotions ripped right open and scattering a mess everywhere.
And a week later we know a little more about what we're facing. Not much more, but some specifics — like an adult tooth growing way the heck up under Andrey's eye and another that looks to be encased in a cyst– and putting the medical stuff aside, it's really the trust issues I'm most concerned with. Can we trust this team to handle our son and our family? Can we trust Andrey's ability to handle this? Will Andrey learn to trust us more through this?
Can we trust God to know what He's doing here?
And the answer is yes. Yes, and yes, and yes, and amen.
…that we, being delivered from the hand of our enemies,
might serve him without fear,
in holiness and righteousness before him all our days.

– Luke 1:74-75
At home, Andrey is sighing and grunting and stomping over his chore, as though he carries the weight of the whole world on his small shoulders over his responsibility to sweep the living room.
You are not carrying the weight of the world, I want to tell him.
I must carry the weight of the world, his behavior says. This is the default attitude of someone who has learned the world is not to be trusted.
You're not in charge of all of this. Often, I do tell him this.
But I must be in charge of everything. If I mind everyone else's business, I won't have to deal with my own.
We adults have these same conversations with God all the time. Our healing and maturity are indicated by having them less and less often.
…because of the tender mercy of our God,
whereby the sunrise shall visit us from on high
to give light to those who sit in darkness and in the shadow of death,
to guide our feet into the way of peace.

– Luke 1:78-79
We have a CT scan scheduled next week. After that, the surgeon talked about a procedure with a four-to-five day recovery, and then maybe a surgery to extract up to three adult teeth if they can't be saved. Long term, he mentioned words like non-cosmetic orthodontics, extensive restructuring, root canal.
But short term, we pray. We're learning to practice a stubborn trust, because God is always up to something.