About a week and a half ago I had a routine appointment with our midwife. No worries, no big concerns, no problems. Some back pain, some heartburn, just normal pregnancy woes. I drove home and the sky over me was blue, but a wall of black clouds loomed toward our house.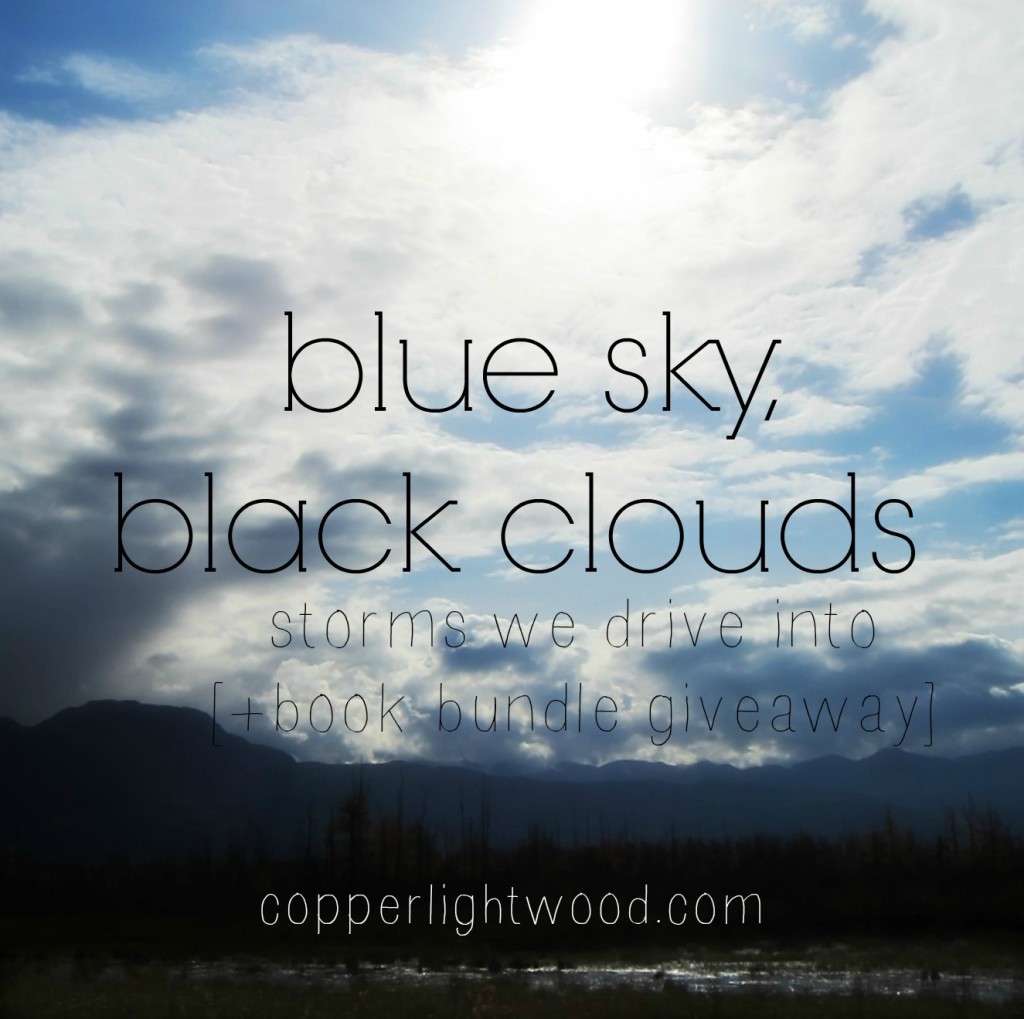 Cresting the top of the hill on the highway, I saw hail filtered through sunlight falling on the intersection below. Stopped at the bottom of the hill a minute later, the sun was still on me but tiny balls of snow were falling everywhere. The light turned green and cars started to move again, and every fifth vehicle coming toward me was covered in fresh snow – a clear warning of the weather we were driving into.
There was sunlight, and then darkness – sudden and startling. Hail, rain, and snow, right next to miles of sunlight. It was temperamental Alaska in all her glory.
It was like adoption, like life: Sometimes we have warning, and other times we have no clue what we're driving into. Four days later I had emergency surgery at 27 weeks pregnant.
And I'm fine. And our baby, praise God, is fine. But the recovery has been wild, and I'm not talking about the incisions or anything like that – I'm talking about two of our kiddos who have a hard time handling uproar that isn't caused by their own behavior, and we've had a roller coaster of a week. Chiaroscuro, light and dark, sunshine and hail.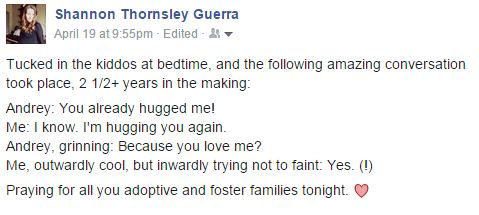 The next day he gave us the virtual middle finger, right and left, at every opportunity. That love thing is terrifying, don't you know – let's not have too much of that.
Reagan's had a rough week, too. One thing after another, there's been disobedience and sneaky misbehavior. Outright defiance over silly things, like putting away clothes.
Iree came downstairs this afternoon, and said, "Mom, Reagan's up there saying, 'Mommy hit me' and 'Mommy flick me.' And she's hitting and flicking herself…and her laundry is still all over the floor."
And, oh, it made me angry. The part of me that was raised, Stop your crying or I'll give you something to cry about wanted to lash out at her for this.
But it would play right into the enemy's hands, because it's what she remembers, still, years later. Love is scary, so let's create anger because anger is safe and familiar. Let's push away Mommy before she can leave us. She then refused dinner and threw up all over her bed. But we've had months of progress since the last time she did that during her last big regression. We know there is more sunlight ahead.
"I'm just going to love him."

"That's the hard way," she said.

"With God's help, I want to be something like grace to him. I don't know how the shrink stuff works and I don't want to pretend to know or try a bunch of fashionable strategies. So, if it works, it works, and if it doesn't, maybe he and I will both learn something in spite of ourselves."

"You know he's frightened of attachment, of any real closeness. It's what he wants most from you, but he'll keep trying to push you away."

"I'm not going away."

– Jan Karon, Somewhere Safe With Somebody Good
There are adoptive, special needs, and foster families out there who are not fine, who feel alone, who are treading water. They need hope, support, and a holy stubbornness to love when loving is hardest. They need to know that loving may look different from what they imagined, but that it still works. They need to know that people are in their lane, driving with them into the same weather – some miles ahead, some miles behind – and we carry flares, extra blankets, and jumper cables. They need to know they are not alone.
How can we encourage adoptive families? Maybe with a forecast, of sorts, from those who've weathered the storm.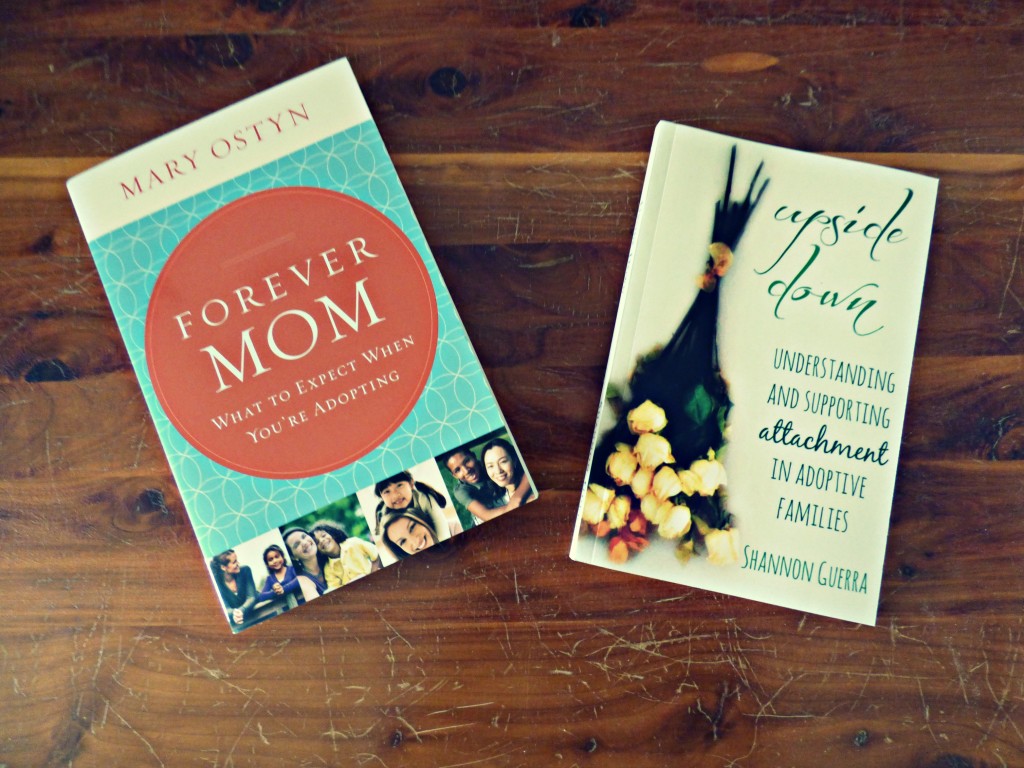 Mary Ostyn is a mama of ten children (four biological and six adopted) who has walked through the gamut of adoption – domestic and foreign, easy and hard, new baby and older child, siblings and special needs. She writes with compassion and honesty. A few months ago she sent me her new book Forever Mom, and I wish it had been available when we were in the adoption process. In my (only slightly-biased) opinion, the combined information in Forever Mom and Upside Down prepares adoptive families far more than most of the required reading for homestudies and trainings that are compiled by really smart people with letters after their names but no real adoptive or special needs parenting experience.
I've been honored to partner with Mary in bundling our books together and giving them away to our readers. She hosted her giveaway a few weeks ago, and I meant to host mine last week…but then decided to not commit to anything while doped up on narcotics. So here we are, a week late, but much more lucid.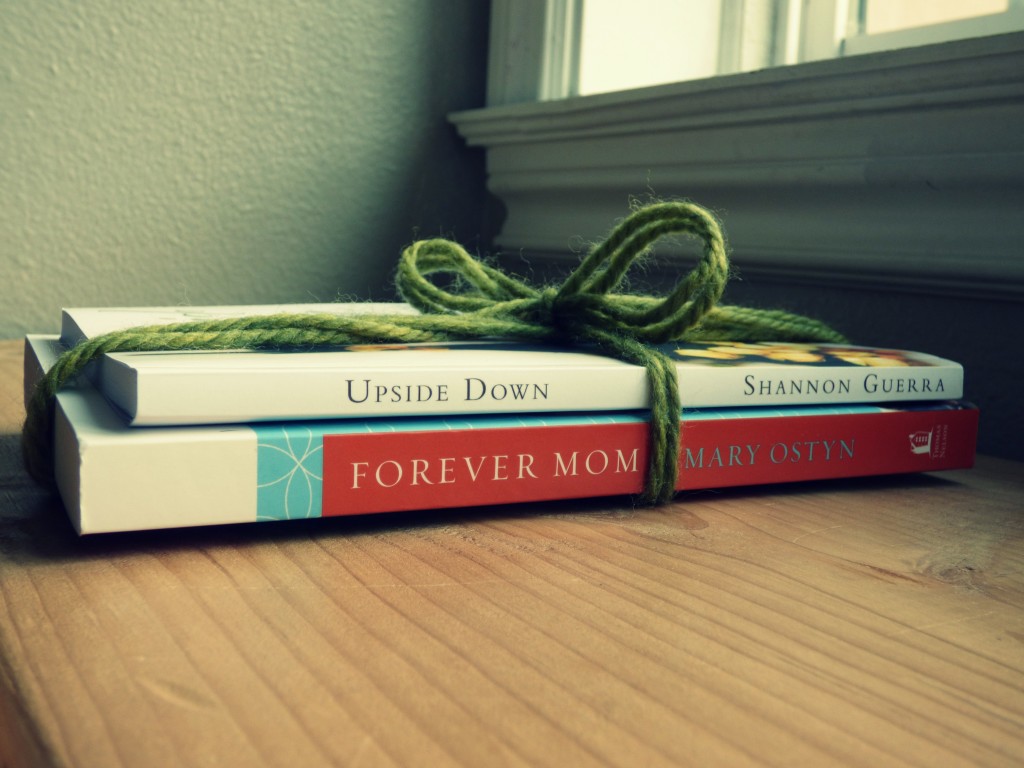 To enter this giveaway, you can do any or all of the following:
– Share this post on Facebook, Twitter, and/or Pinterest, and come back here to comment and let me know. No need to comment separately every time; I will tally carefully. :)
– Tell me about your connection to adoption, foster care, or special needs in the comments below.
I'll randomly draw a winner on Tuesday, April 28th. Offer limited to US residents who have a healthy appreciation of chocolate, coffee, or ice cream only.
And, if you'd like to know more about that emergency we had last week, subscribe to my free newsletter. The gory details (not really) and what He told me during pain worse than natural childbirth will be in there and headed to your inbox by the end of the month. Also, we have another surgery scheduled at the end of this week, though we've been informed that the hospital does not give out punchcards. We would love to have you pray for us through the weather ahead…thanks so much. xoxo
UPDATE AND WINNER! Kelsey Jast – congrats! Contact me with your address and I'll get these in the mail this week. :) Thanks!