I'm not sure how we are ever going to sell this house – get it show-ready, keep it clean with seven kids, and make sure no one's dirty socks are peeking out of the couch cushions. Friends, I can't even keep the cat from licking muffin batter while the oven preheats.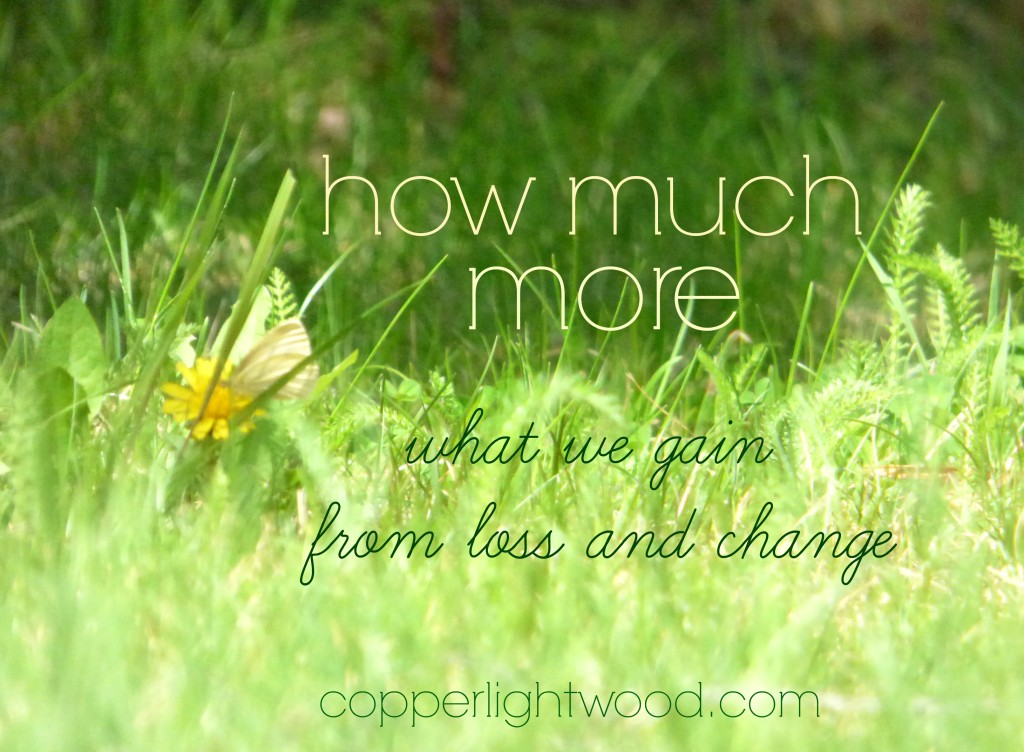 Our home is feeling simultaneously fuller and emptier. We've been nesting and purging and cleaning and packing, but still the house feels a little like your favorite old sweater whose sleeves have shrunk; regardless of how comfy the material is, it doesn't fit right anymore.
We have known a change was coming for a while. We need it, not just physically, not just for space and breathing room, but we need a fresh start and new memories. We love these walls and woods, but the kids have worn bare patches in the grass and trails through the trees. We've walked through some paths that have changed us.
Two years ago we were in the middle of a period of awful loss for our family, and it spiked when some of our dearest friends moved away the same week our cat died. We were still reeling from a season that felt like it was dishing out far more than we could take, and we didn't know how much more was coming.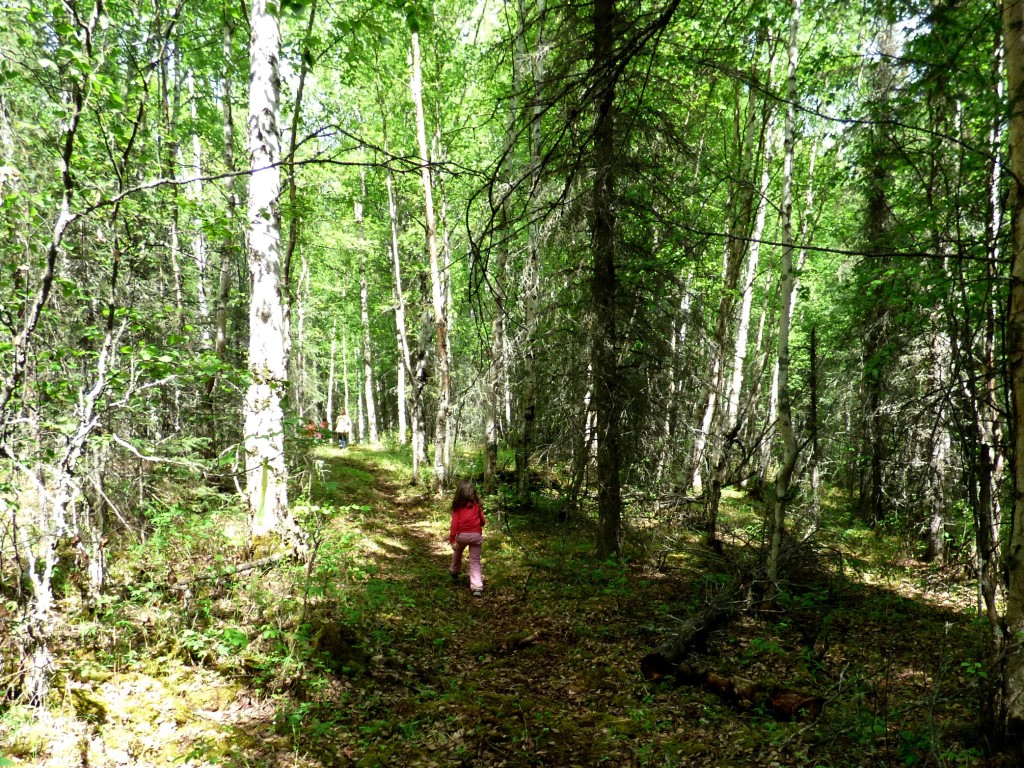 A few months later,  in spite of all of our plans, fears, and biology, we were pregnant with a baby we didn't expect. God moved mountains and brought that small person here…and we were grateful, but for the first time in six pregnancies my gratitude was outweighed by fear. I didn't know how much more I could handle.
The morning after our positive pregnancy test, this note was on the bathroom counter waiting for me:
Well, well, well. What have we here? I'm trying hard to think of what to say. How do I encourage you and make you smile on this most emotionally turbulent morning. Fear, which should have no place at Copperlight Wood, mixed with expectation of joy, which we have been lacking of late, seem to be at an impasse. What to do? All I can think of is to quote Master Samwise:

"But you haven't put yourself forward; you've been put forward. And as for not being the right and proper person, why, Mr. Frodo wasn't, as you might say, nor Bilbo. They didn't choose themselves."

I can't express how proud, thankful, and impressed I am by you. You're amazing and strong and I love you so very much. Love the Lord, embrace your kids, and let the Holy Spirit lead the way. The enemy fears you. It's not the other way around.

– Vince
It turns out that moving mountains isn't hard for Him, though it always seems like such a big deal to us. It's more the movement of our hearts that is the big deal, the real mountain to be overcome. We think we are ready (or not) for change based on our feelings or circumstances, and He says that those things have very little to do with it at all – we're ready for something not because we feel like it, but because He has a strategic plan and has prepared us.
And here, some things are restoring – not as they were before exactly, because you can never go back, but pretty close. Or at least close enough, because we can see it happening. We see glimpses of the joy that used to be, and it's the same but different – kids learning to read, but now it's Chamberlain instead of Afton; a cat sleeping in the windowseat, but now it's Knightley instead of Sophie. And some things are brand-new, just beautiful gifts of His grace that we never would've imagined – new ministry opportunities, and this blue-eyed, blond-haired, dimply eleven-month-old crawling everywhere.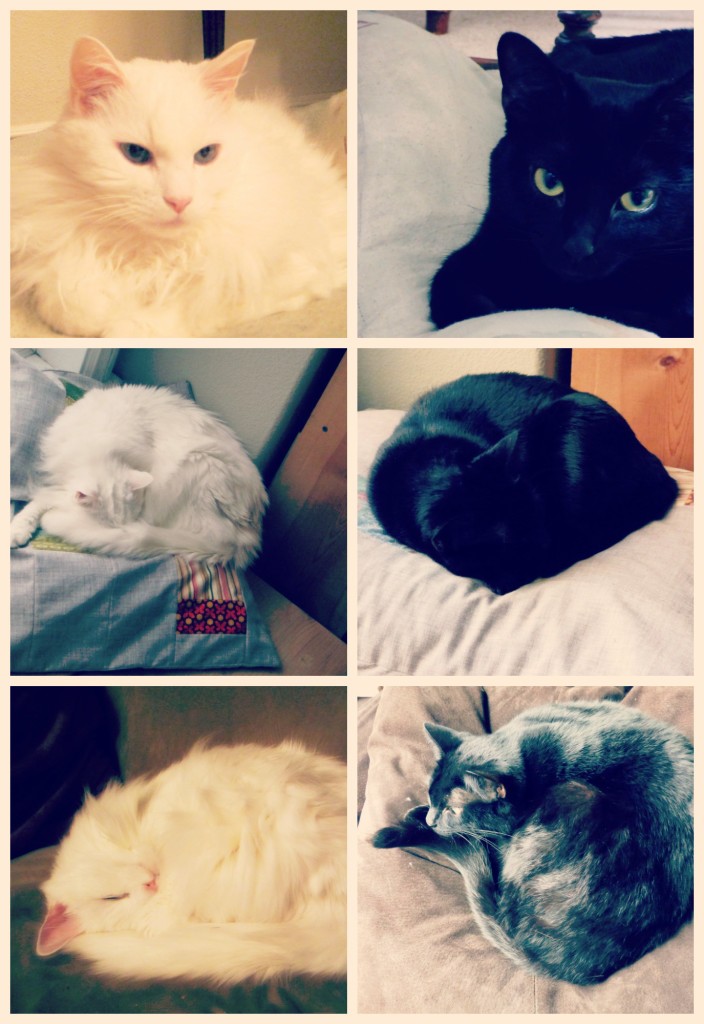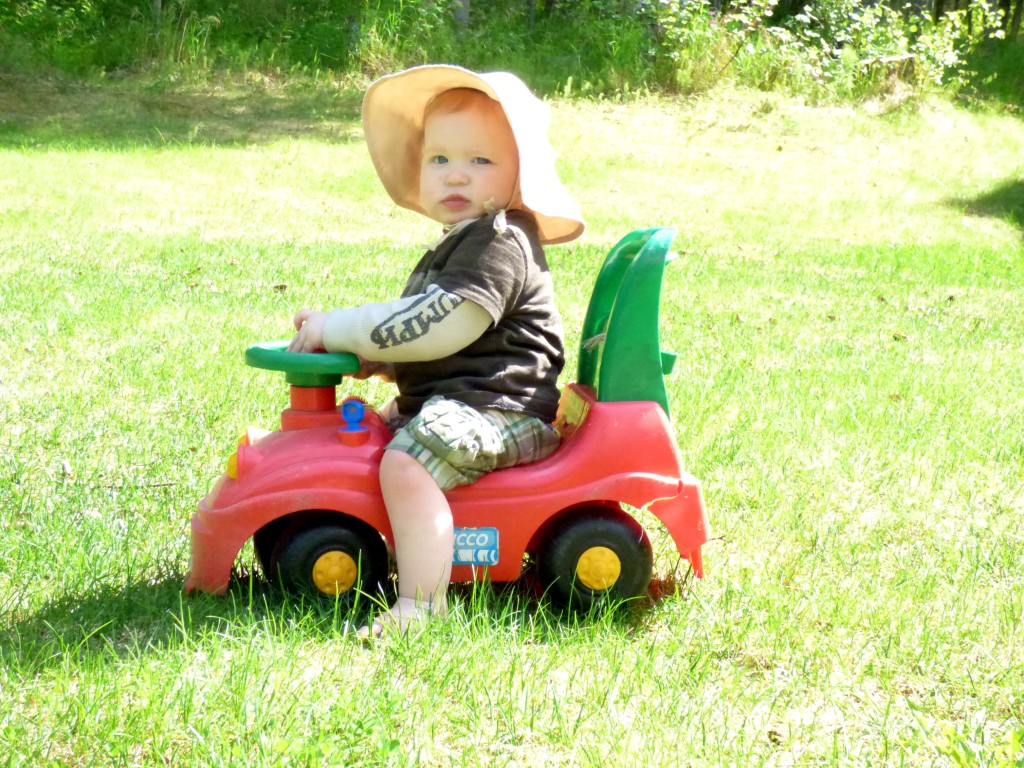 He is doing it again. He is making all things new. The in-between stage can make us want to shrink up and die, afraid to take a leap ever again, but amazing things are on the other side if we press through.
Remember your faith from when you were radical, Love – and remember the victories that came from it. When you have Me for your defense, you need no other.
God has delivered you before, and He will do it again.
So if you sinful people know how to give good gifts to your children, how much more will your heavenly Father give good gifts to those who ask him.

– Matthew 7:11, NLT
There is no "filling of shoes" for the old loves. A new pet never really replaces an old one, new relationships don't replace broken ones, and new friends can't replace the ones who've helped you bury the body.
Jesus said, "Truly, I say to you, there is no one who has left house or brothers or sisters or mother or father or children or lands, for my sake and for the gospel, who will not receive a hundredfold now in this time, houses and brothers and sisters and mothers and children and lands, with persecutions, and in the age to come eternal life.

– Mark 10:29-30, ESV
There are new loves. There are new friends, and new pets, and new perspectives, and we find that somehow our hearts that felt shrunken by their absence in loss has somehow expanded with love for both the new and the old in ways we never would have expected.
Grief catches us somewhere between the loss and the victory, like the day between the Crucifixion and Easter. The goodbyes, the hard choices, the letting go of the way we thought things were supposed to be — we feel like our labor lasts well past the due date. We know birth is coming; we just don't know how much more pain we'll have to take before it happens.
The feeling of fullness, of swelling and discomfort and impatience – these are all signs of imminent delivery: life, joy, the much-longed-for beginning.
But in the pain of labor we rail against God and give Him a piece of our minds: This isn't the way it's supposed to be, this is terrible timing, are You blind to everything we're already dealing with? Don't You know how much this hurts? 
Even Death and Destruction hold no secrets from the Lord.
How much more does He know the human heart.

– Proverbs 15:11
And He is so gentle. No lightning strikes, no chasm opening in the ground, no instantaneous heart attack.
He says, I know, Love.
I know what it is to not get what you think you want. I know what it is to wrestle with the Father's will. You will never know how much more pain I went through.
But I also know what it is to surrender to it and trust Him. I know the gain on the other side of this labor. It's how I got you.